WINE FOR COOKING
Wine is a delicious beverage able to enhance the flavors of many dishes if it is pair in the right way.
You need to know that wine is the best ingredient to use if you want to give more flavor to your dishes. It is very versatile; it can be used to give different aromas or tastes to an appetizer but also to a dessert.
Below we list 5 recipes in which all dishes contain nuances of wine.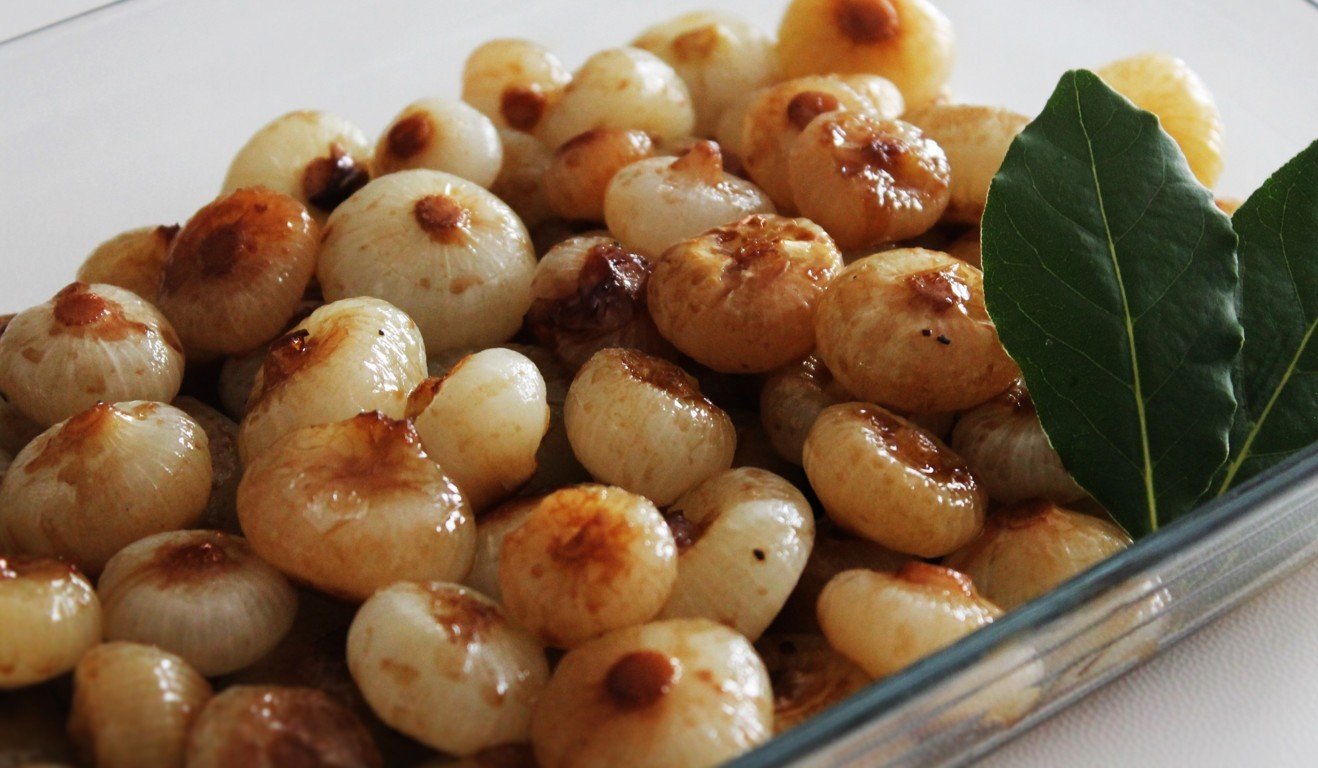 Ingredients for 4 people:
800 gr ( or 2 lb ) of small white onions

100 ml ( or 1/2 cup ) of our VIsila della Marronaia

1 leaf of dry laurel

A bunch of parsley

40 gr ( or 1½ oz ) of butter

Salt & Pepper to season
Description:
Peel the onions, wash them, and cut them into thin slices.
In a pan, add the butter into small pieces, add the onions and the laurel. Spread on top of the wine and also 100 ml of water—season with salt and pepper.
Put the covered pan on a stove and cook everything over low heat for 30 minutes, mixing occasionally.
If they dry out, add water. Serve the onions on a piece of toasted Tuscan bread.
Ingredients for 4 people:
400 gr ( or 14 oz ) of semolina flour
160 gr ( or 5 ½ oz ) of our Intenso della Marronaia
4 yolks
A pinch of salt
Description:
Make a hole in the flour, pour in the wine, the egg yolks, and salt in the center. Mix with a fork by gradually dropping the flour in the center. When it begins to thicken, continue to knead for a long time with your hands until you get a firm and homogeneous dough.
Take a pasta machine and roll it until you obtain a thin foil. Take 1 part, cover it with flour and flatten it. Repeat the operation for all the pieces, then roll up each foil and cut it into slices large a 7 mm ( millimeters ).
Now your Tagliatelle is ready, and you can cook them in boiling and salty water, season with your chosen sauce.
Ingredients for 4 people
2 steaks

Salt and black pepper

3 tbsp of EVO oil, and some extra to dress the steaks 

6 tbsp of cold butter

1 onion finely chopped

1 tbsp of minced garlic

1 tsp of dry oregano

¼ cup of tomato paste

2 ½ cups of our Millenium Dino
Description:
Prepare the Barbecue.
Sprinkle the steaks with salt, pepper, and 3 tablespoons of EVO oil. Grill on the barbecue, more or less 5 minutes per side. Transfer the steaks on a cut-board and let relax for 10 minutes.
Meanwhile, let melt 2 tablespoons of butter in a big pan, add the onion, and let them fry until they soften; you will need 5 minutes. Add salt.
Add now the garlic and the Oregano, let fry for 30 seconds. Add now the tomato paste and let it cook for 2 minutes, mixing continuously. Add the wine. Cook until the sauce has been reduced to half its initial quantity, mixing occasionally. When it's ready, filter the sauce in a small bowl, removing all the residues from the filter, move the sauce again in the pan, warm it again and add the rest of the butter slowly in small pieces. Add salt and pepper.
Cut the steaks in slices, serve with the wine sauce on, and add a little more EVO oil.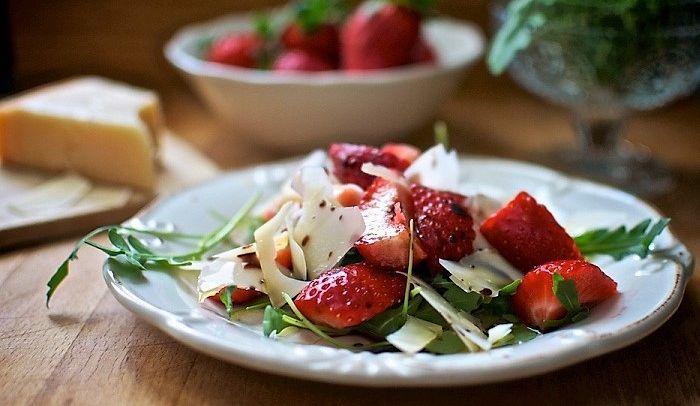 Ingredients for 4 people: 
1 lattuce basket

1 celery 

12 strawberries

Parmesan flakes

Special Edition Evo oil

Salt 
Description:
Cut and wash the lettuce basket. Let the salad dry out a little bit and put it in a salad bowl.
Cut the celery into cubes and add it to the salad.
Wash the strawberries and cut them into 4 pieces, add inside the salad bowl.
Season with some salt and our Special Edition Evo Oil.
Place the salad in the dishes, and finish with Parmesan flakes and our Balsamic Condiment La Marronaia.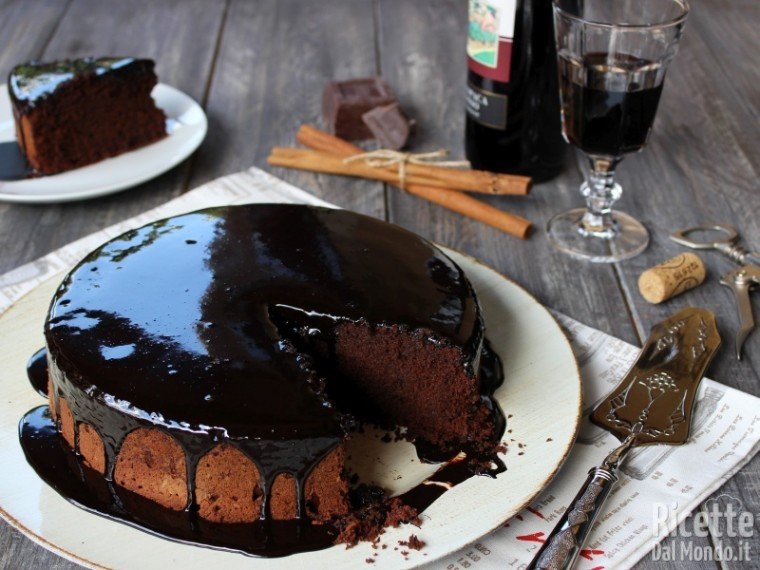 Ingredients: 
150 ml (1/2 cup and 2 tbsp) of Quattrorsi della Marronaia red wine 

250 gr ( 9 oz ) of all-purpose flour

4 eggs

250 gr ( 9 oz ) of butter (room temperature)

250 gr ( 9 oz )  of sugar

1 teaspoon of cinnamon

20 gr ( ¾ oz ) of dark cocoa powder

150 gr ( 5 oz ) of dark Chocolate

16 gr ( ¾ oz ) of baking powder 
In a mixer, put the room temperature butter chopped in pieces; add sugar and let the machine work until you obtain a cream. Separate the yolks from the egg whites (you'll need them later, so preserve them) and add the yolks slowly to the buttercream.
Mix them and add cinnamon and the powder of cloves. Add the cocoa powder and the wine ( our Quattrorsi della Marronaia ) and mix until you obtain a cream with the same color.  Transfer now the dough to a bowl, add the sifted flour mixed with baking powder and mix everything.
Whip up the egg whites; when ready, add them to the dough and fold them slowly. Chop in thin pieces the dark chocolate and add to the dough.
Put everything in a baking tin and cook the cake in the oven at 130˚ C ( 266˚ F ) for 80 minutes.
When it's ready, let the cake cool down and garnish with whipped cream or powdered sugar.