Podere La Marronaia, Family story behind a bottle
We could call a true "love at first sight" what happened in 2000 to Luigi Dei and Silvia Morrocchi, in front of the old ruin of the Podere Marronaia, giving life to a new project of life for them and for their children Pietro and Corrado.
The passion for country life and wine has always been a constant in the life of Luigi, grew up with his grandfather Gino on a farm, and it was easy to convince Silvia and the sons, who have addressed in this way their studies.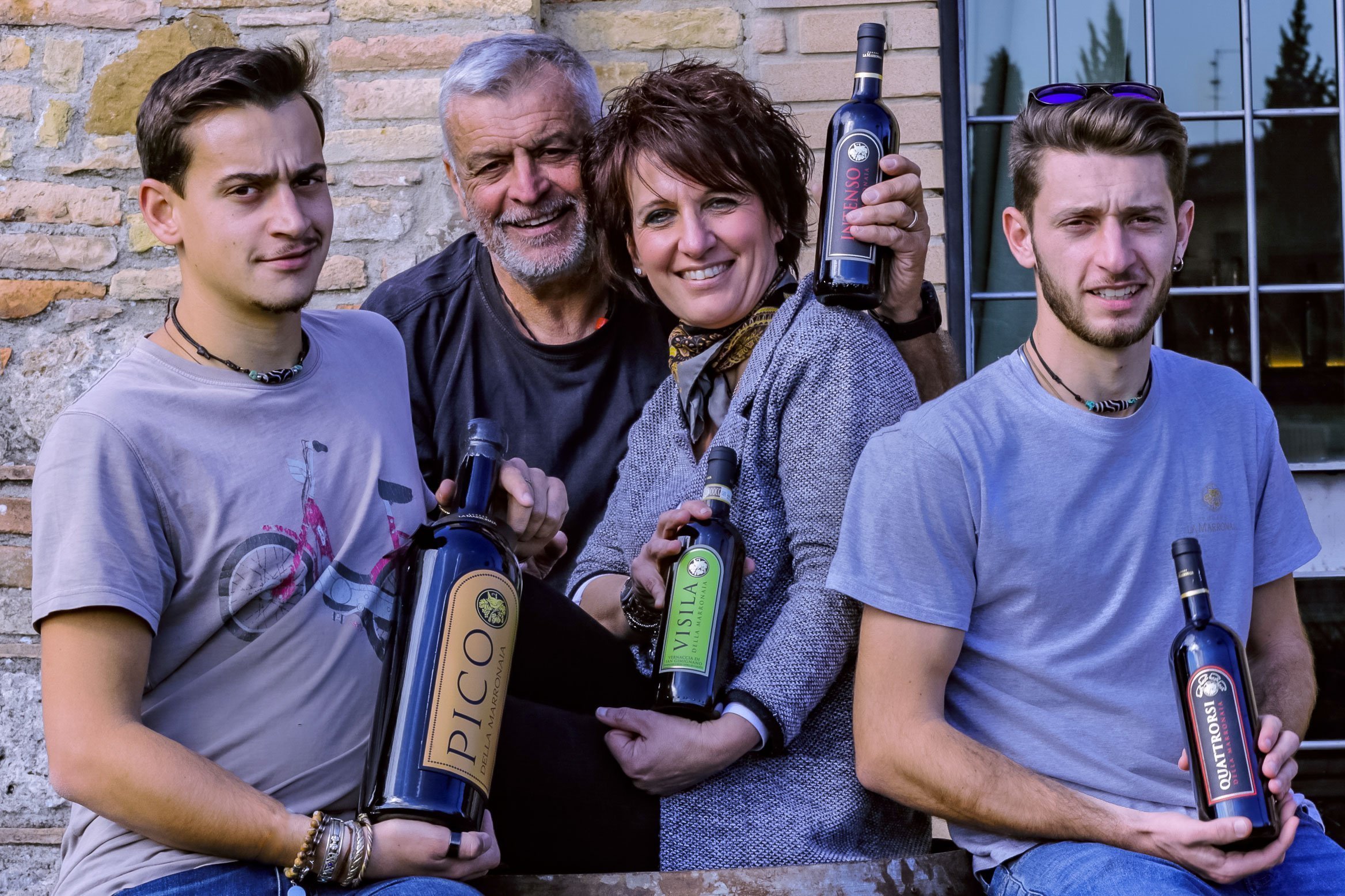 The beginning of organic farming, the farmrental activity and the production of wine and e.v.o.oil, and more recently the arrival in the company of Pietro and Corrado, did of what had begun lightly, to turn into a real business, without forgetting the character and the family dimension of the company.
Growing organically considers the agricultural ecosystem as a whole. It exploits the natural fertility of the soil favoring limited interventions, using natural regulatory mechanisms and promoting the biodiversity of the environment in which it operate.
READ OUR BLOG…