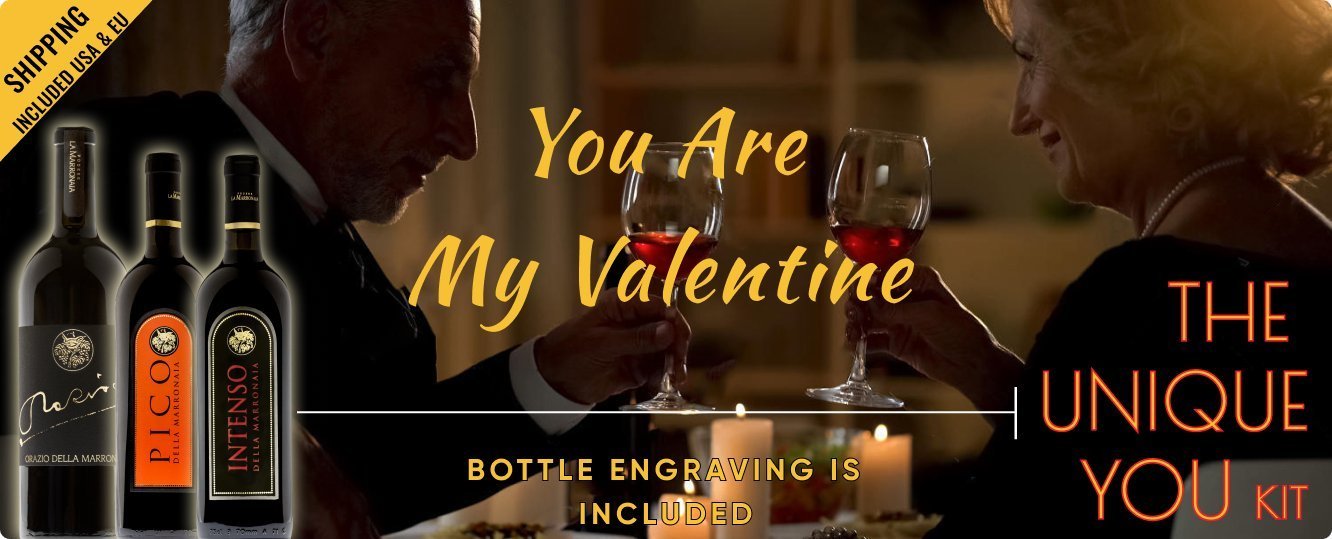 The Unique Love Kit: When it is "forever" it must be celebrated twice!
This is why we have thought of a selection of our most significant and important red wines, powerful as the love and passion we put into their production. The attention to detail and a bit of healthy madness are the 2 components that made the production of these 3 great wines possible.
If you think about it all this can easily be found in a solid love story.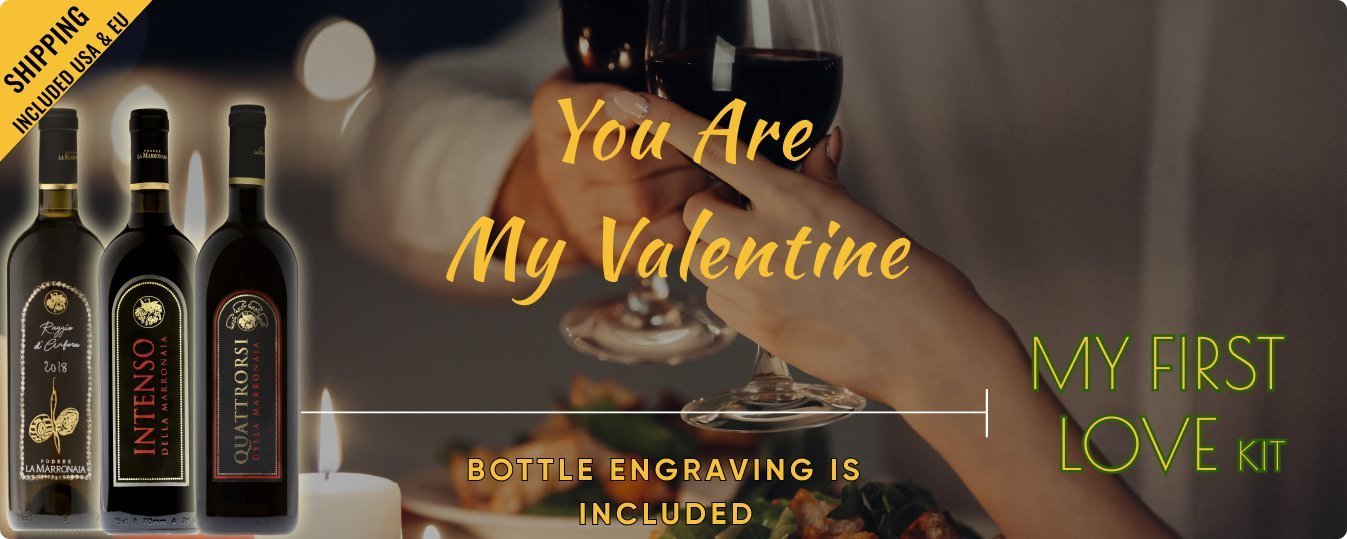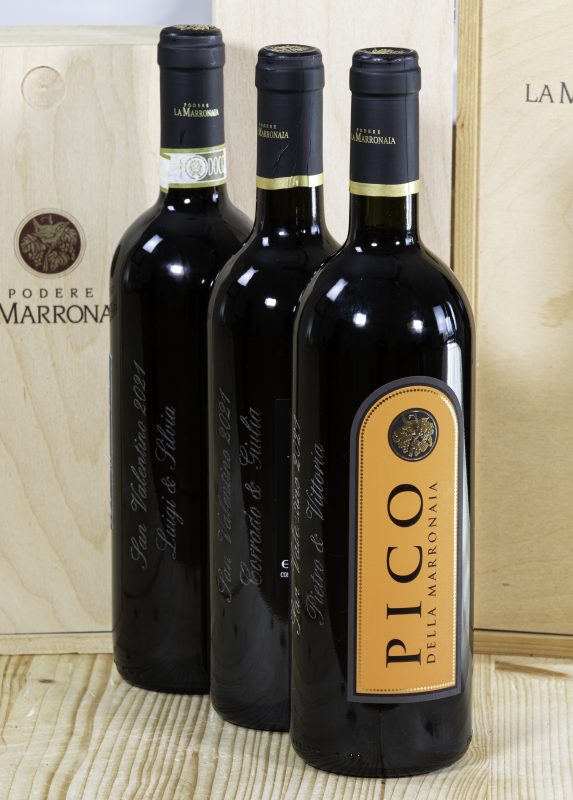 My First Love : First love is never forgotten!
And we will make you relive it through this wine kit.
Our Raggio d'Anfora will open your St. Valentine lunch or dinner with its light-hearted but full-bodied flavor, just like the beginning of a love story.
We continue with our Intenso della Marronaia, an intense and overwhelming red like the passion of first love.
We "finish" our love story with one of our best red wines, which tastes of family and love, delicate but strong as only our Quattrorsi della Marronaia can be.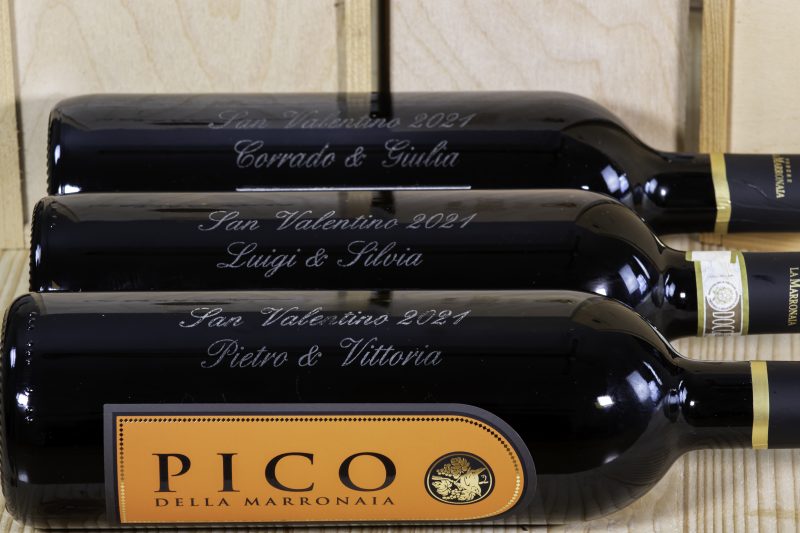 The First Kiss: How beautiful it is when everything starts with a kiss!
Let 3 of our best – seller wines accompany you through your first St.Valentine lunch or dinner.
Use our fresh and intense Rosa della Marronaia as ice – breaker, warm up the meal with our Nottolo della Marronaia and finish it with a good glass of a strong and  full-bodied Chianti Classico, our Millenium Dino, and also with a kiss
HERE'S WHAT OUR BELOVED CUSTOMERS HAVE SAY ABOUT LA MARRONAIA...
BENEFITS OF JOINING THE FAMILY WINE CLUB
FOLLOW US ON SOCIAL MEDIA