Wine Tasting with Saffron Lunch or Dinner
Already in the Middle Ages San Gimignano it was famous for the production of saffron, a precious like gold dust that has made the fortune of the town. Even today this precious ingredient unmistakable shade of red is grown in the area and is the protagonist of gastronomy. The tasting will accompany guests to discover flavors and refined aromas rooted in Tuscan tradition.
Menu
Tasting with lunch/dinner with saffron includes a choice of at least four organic wines from Podere La Marronaia the hills of San Gimignano from native grapes, such as Vernaccia di San Gimignano and Chianti Colli Senesi and 3 or more types of extra virgin olive natural and flavored oil.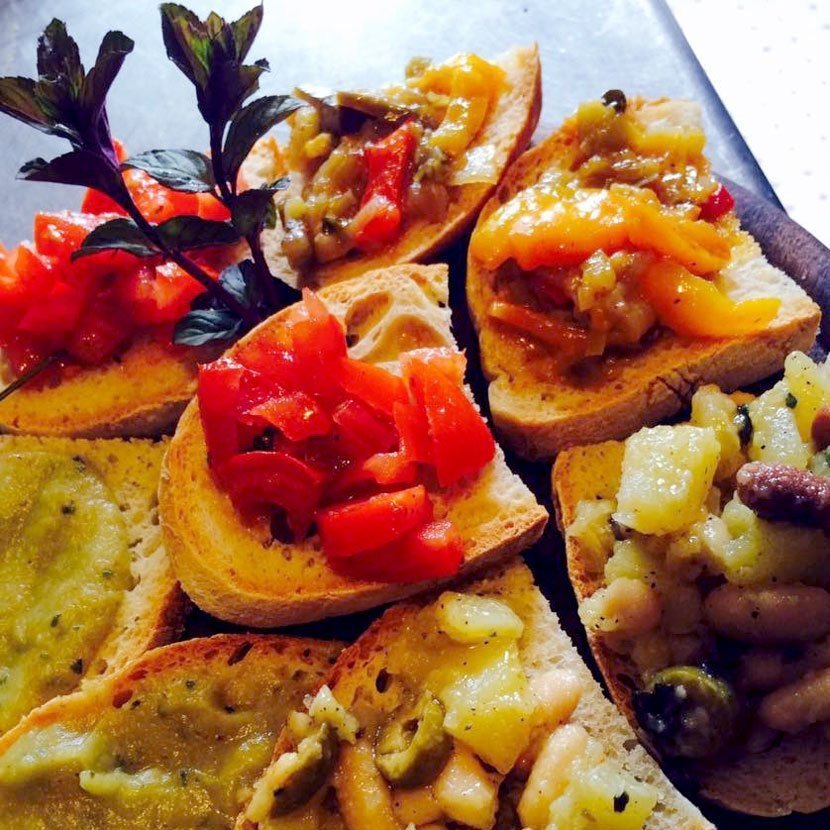 The lunch consists of: a starter with bruschetta and crostini and mixed with saffron, saffron tagliatelle and vegetables, local cheeses flavored with saffron and cold cuts, salad and, finally, vanilla ice cream with saffron and chocolate chips.
The distinctive point of the Podere La Marronaia is the search of the authentic flavors of the region, which are passed down from small local producers using traditional methods and preferably organic and biodynamic, and guidance by passionate and knowledgeable staff.
The wines of Podere La Marronaia are organic certified ICEA Toscana, the extra virgin olive oil is not filtered and is available in flavored recipes in the kitchen to offer new mix of Tuscan flavors. The sheep and goat cheeses, fresh and seasoned, are typical of the province of Siena, as well as cold cuts and condiments for bruschetta.
The menu includes Tuscan recipes of the tradition of our family, to offer you a taste of Tuscan country flavors.
Practical information
The tasting with saffron lunch/dinner is done throughout the year, booking is recommended, especially in high season. Upon request, preferably at time of booking, they are available for vegetarian menu, vegan and gluten-free or special dietary requirements.
The tasting takes place in Italian and English.