Family Tuscan Cooking Class
Travelling is to immerse yourself in the culture and atmosphere of a place, so we offer the opportunity to know Tuscany from the point of view of its traditional cuisine and its secrets. An enjoyable and memorable one in our family kitchen, to learn simple and delicious recipes of the Tuscan tradition, to replicate at home to recreate the warmth and acceptance that typically Mediterranean.
Program
Guests will learn the secrets for the preparation of antipasti with crostini and bruschetta, a first traditional dish like soup or pasta and a tasty dessert. The recipes are authentic Morrocchi- Dei family, handed down from grandparents and re-proposed here successfully at Sosta Alle Colonne.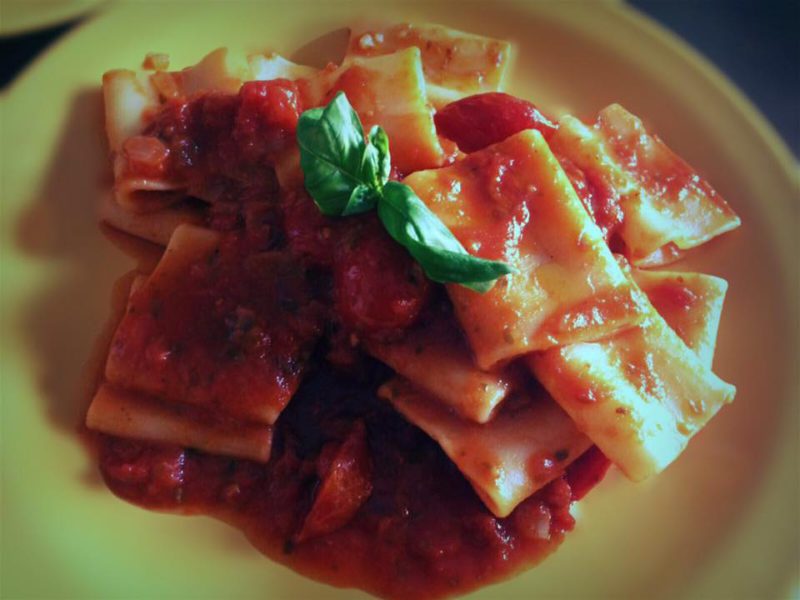 Paccheri with fresh tomato sauce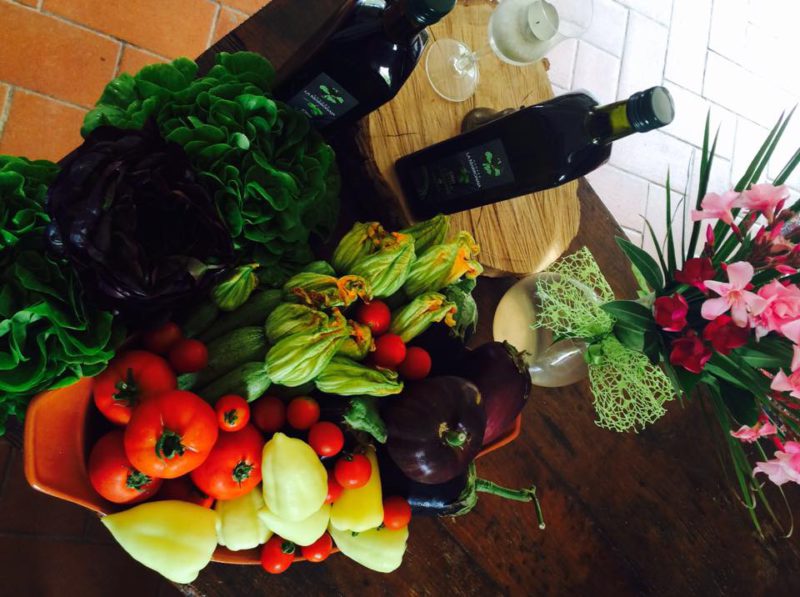 Fresh vegetables
At the end of the afternoon in the kitchen, a moment of relaxed conviviality during dinner together in the warm atmosphere of our rooms.
The menu includes dishes that were prepared during the course as well as a second plate with cold cuts and cheese, accompanied by a tasting of 3 or more types of extra virgin olive natural and flavored oils and 4/5 business organic wines, including the wines of the best known area, such as Vernaccia di San Gimignano and Chianti Colli Senesi.
The ingredients used in the preparation of dinner are homemade or come from small local producers.
Practical information
The Tuscan family cooking class is organized throughout the year, booking is recommended, especially in high season. Upon request, preferably at time of booking, they are available for vegetarian menu, vegan and gluten-free or special dietary requirements.
The tasting takes place in Italian and English.