When outside it's cold, the wind blows and the rain falls incessantly, what could be better than a good meal in front of the fireplace?
So we decided, just for the winter period, to create an experience to warm your heart and soul; a tasting of our best organic products accompanied by a rich lunch based on typical dishes of the Tuscan tradition.
You will start the experience by visiting our Vernaccia vineyard, one of the oldest in San Gimignano.
You will continue immersing yourself in the warm and welcoming atmosphere of our farm with the tasting of our wines and organic oils combined with the best traditional dishes.
MENÙ
This experience provides a tasting path between at least four organic wines of Podere La Marronaia, including Vernaccia di San Gimignano and Chianti Colli Senesi, 3 or more types of extra virgin olive oil (natural and flavored), and also a guided tasting of 3 or more balsamic vinegar.
The Winter Lunch by the fireplace consists of an Antipasti with mixed bruschetta, Tuscan cold – cuts and cheeses, pasta or soup as first course, a main dish of meat.
At the end you will enjoy a hot beverage and the dessert of the day, as well as a glass of Vinsanto.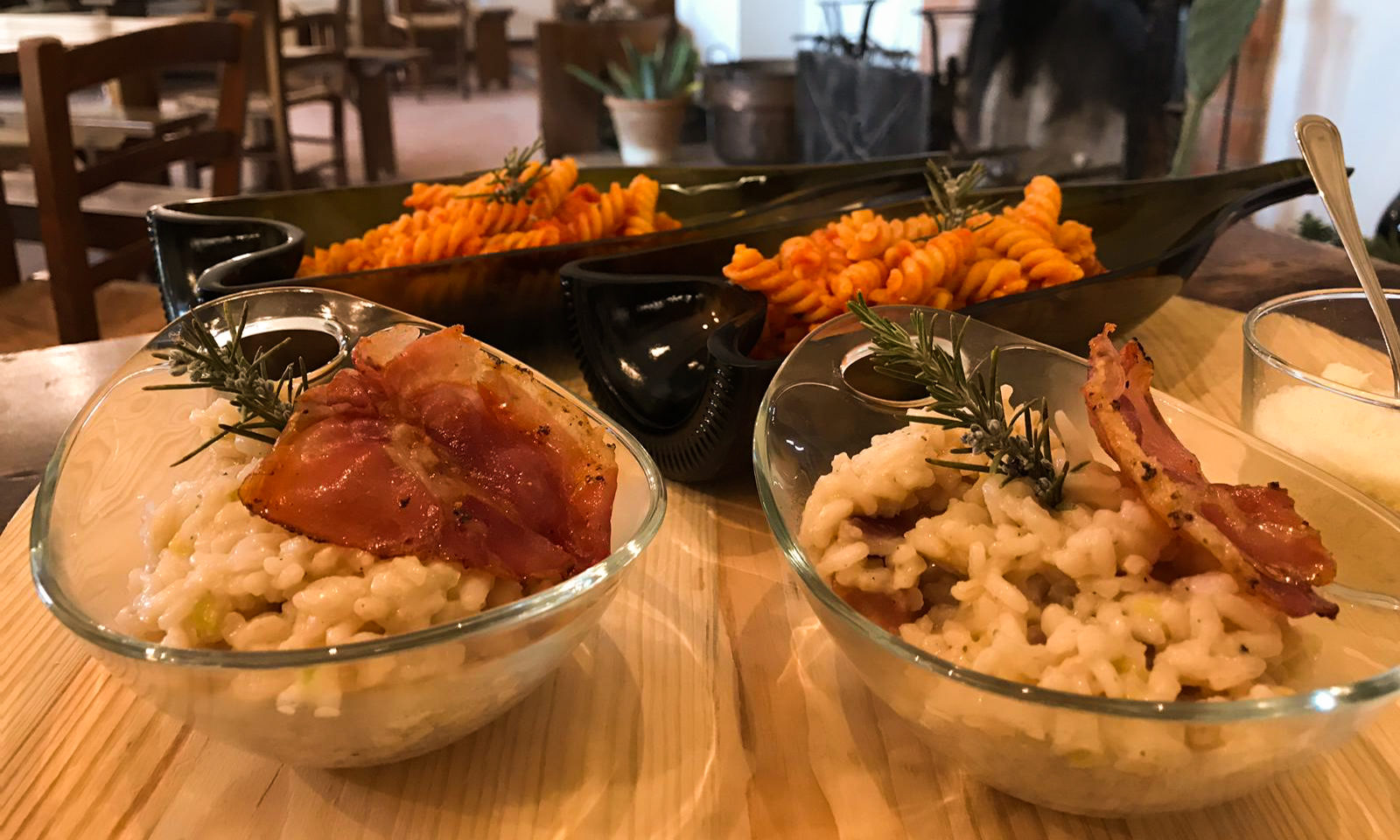 The wines and extra virgin olive oils are produced in Podere La Marronaia with special 360 ° attention for sustainable and organic production methods and selected varieties of native plants that their full potential in this area damage. Organic wines are certified by ICEA. All the products used for the meal come from small local producers who share our same philosophy of sustainability and prefer organic and biodynamic products. The pasta dishes reproduce traditional family recipes.