PROGRAM
Is for all this reasons that we decided to celebrate this important and traditional Italian product, making a special Pasta experience where you will learn how to make three different kinds of it.
During this cooking class, you will learn how to cook Pici, Tagliatelle, and Ricotta Gnocchi as well as the sauces for them. You will end up with a lunch or dinner in our beautiful garden or in one of our exclusive tasting rooms where you will enjoy the 3 kinds of pasta you cooked,  and a dessert that we will provide.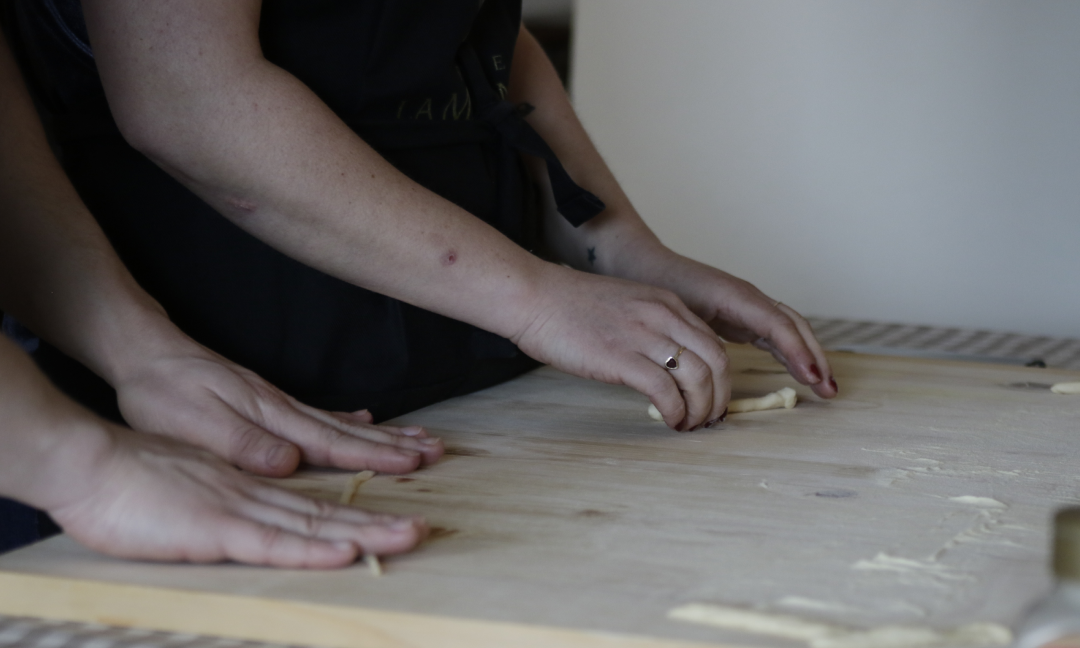 While relaxing and enjoying the food you prepared a member of our family will explain and let you taste our organic wines and extra virgin olive oils, flavored and natural.  The tasting will include our Vernaccia di San Gimignano DOCG and our Chianti Colli Senesi DOCG.
The Pasta Lovers Cooking Class take place every day at 10:00 AM or 04:00 PM. Booking is recommended, especially during high season period.