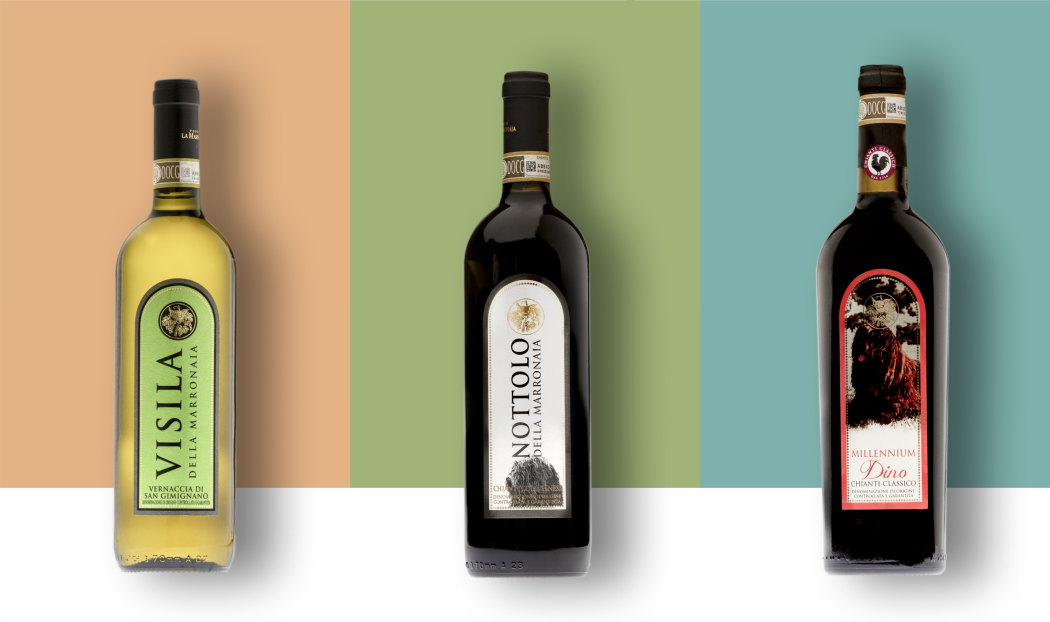 TASTING TOGETHER THROUGH 2021

Due to the COVID-19 Pandemic, we have missed hosting all of our friends from far and wide at Podere La Marronaia, San Gimignano, Italy. This challenging time has allowed us the opportunity to think of new and creative ways to still enjoy wine and community together – virtually! We are excited to announce that throughout 2021 we will be releasing different wine tasting packages for purchase to taste along with family, friends and us at La Marronaia.
Each Tasting Together package will include:
Three wines.
A virtual tasting presentation with video integration.
4 Tasting mats with note prompts.
A token of appreciation for your continued support.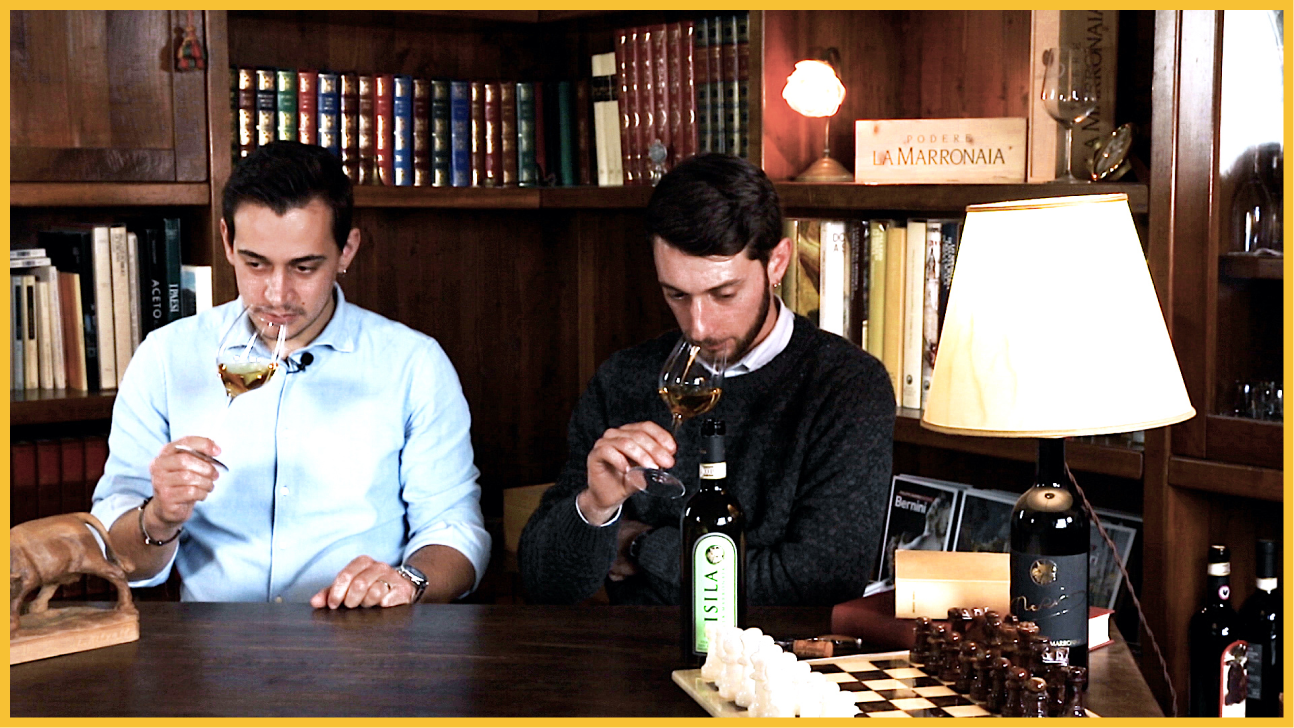 For our first Tasting Together package, we chose to include three wines that were not only our bestsellers of 2020, but they are also all DOCG wines.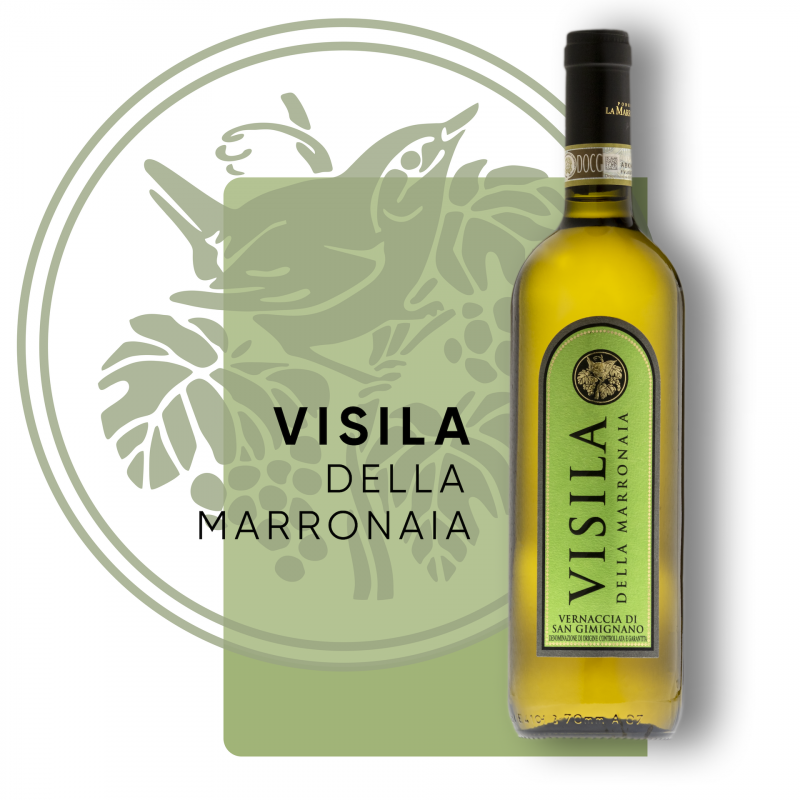 Visila della Marronaia DOCG is a pure 100% Vernaccia di San Gimignano DOCG. The Visila is a well-rounded white wine featuring aromas of fresh tree and citrus fruits, alongside an earthy minerality. This versatile white wine pairs well with everything from goat cheeses and grilled seafood, to chicken and rich creamy risotto.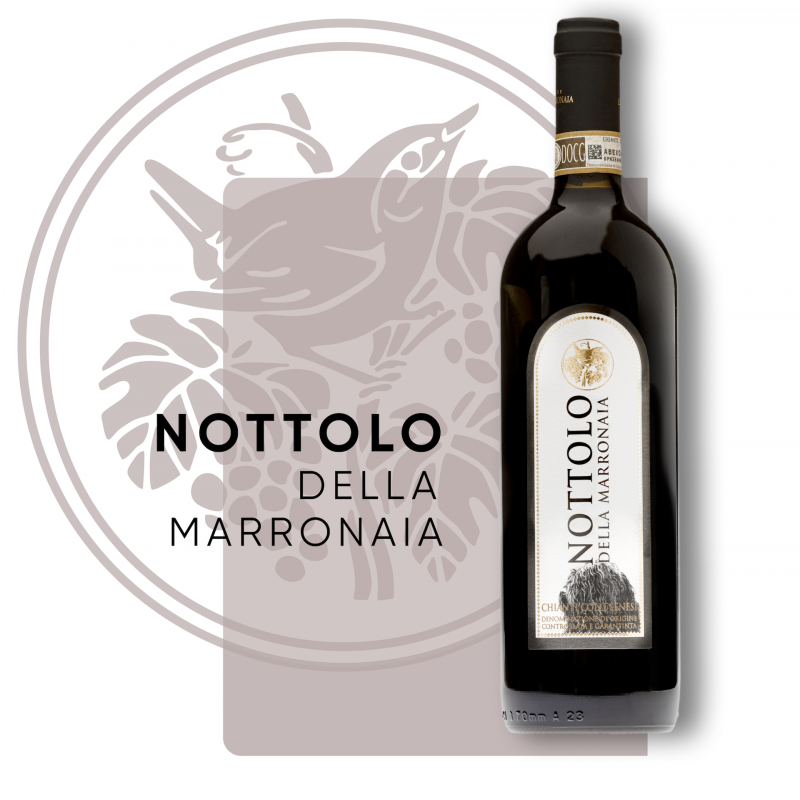 Nottolo della Marronaia DOCG is a young Chianti Colli Senesi, composed of 90% Sangiovese and 10% of Canaiolo Nero. The Nottolo is a well-balanced red wine featuring aromas of red and black fruints, herbal notes and a smooth oaky finish. This aromatic red wine pairs nicely with red meats and spicy dishes like chili or Arrabbiata.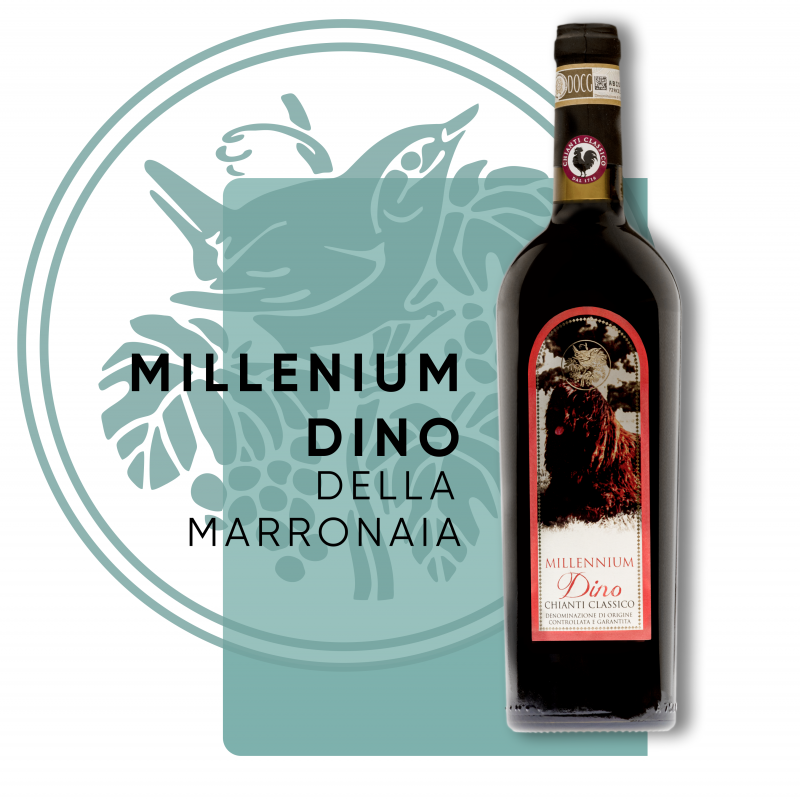 Millennium Dino Chianti Classico DOCG is a traditional Red Tuscan wine composed of 80% Sangiovese and 20% Canaiolo Nero, aged in oak barrels for at least a year. The Millennium Dino is traditional Chianti Classico in style, featuring aromas of red fruit and oaky notes with a smooth acidic finish. This robust red wine pairs perfectly with traditional red meats, gamey meats and mature cheeses.
VIRTUAL WINETASTING PACKAGE
* EARLY BIRD PRICE AVAILABLE UNTIL 25/03/2021

HERE'S WHAT OUR BELOVED CUSTOMERS HAVE SAY ABOUT LA MARRONAIA...
BENEFITS OF JOINING THE FAMILY WINE CLUB
FOLLOW US ON SOCIAL MEDIA