Romantic Escape, Tuscany for Couples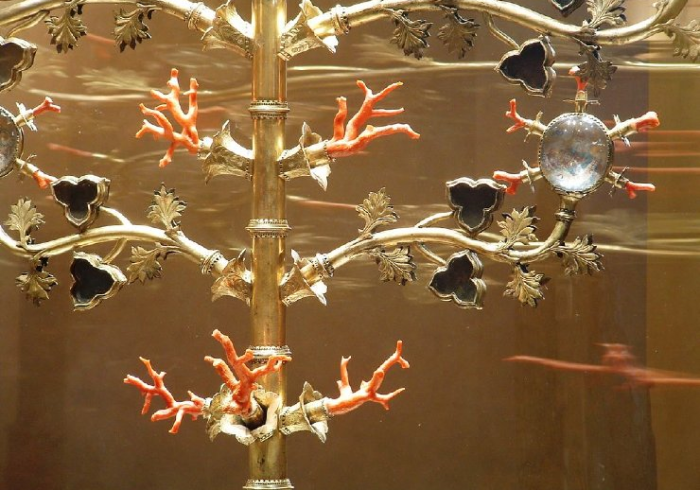 Lucignano is a little Medieval village situated between Siena and Arezzo, in the middle of the Valdichiana area. The village is known as the "Village of Love" because there is guarded "The Tree of Love". This Gothic reliquary is a true gold working masterpiece. The legend narrates that the tree can seal couples love promises and give them eternal luck and happiness.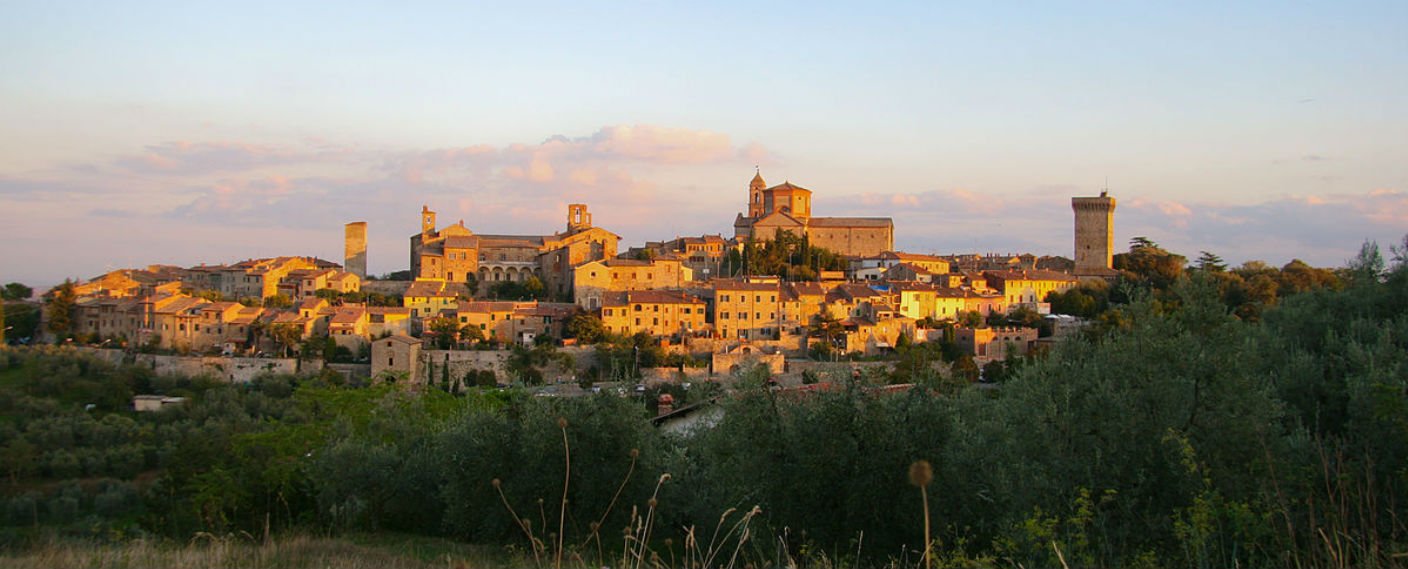 Visit during a suggestive flight on a hot-air balloon Sienese sky and admire the Chianti Area, with its hills, vineyards and olive groves from a different point of view. At the end you have also the chance to have a typical Tuscan breakfast or toast with a good glass of sparkling wine.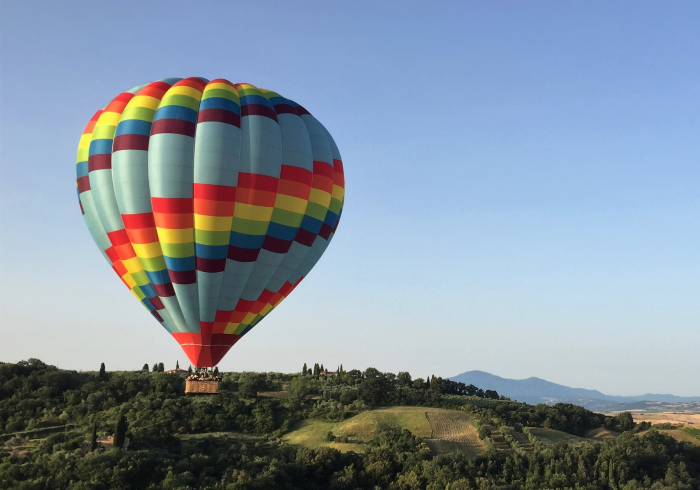 Pienza is a little village that has Renaissance origins situated in the south part of Tuscany, very famous for the Pecorino Cheese (Sheep cheese). Apart from the typical food, which is anyway delicious, the historic center of this romantic hamlet is plenty of nice alleys named in honor of Love: like "Via del Bacio" ( Kiss Alley) or " Via dell'Amore" (Love Alley).
Pienza is also full of panoramic points where you can admire the beautiful panorama tight in a hug with your partner.
Rent a nice FIAT 500 and travel the "Chiantigiana Road", the ancient road that connects Florence to Siena (today the name of the road is SS222). The road twist and turn through hills, hamlets, castles and abbeys.Wonderful scenery to discover in two.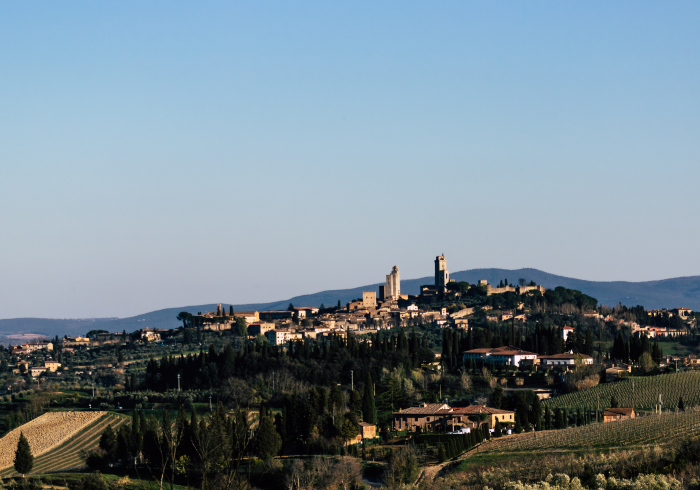 Have a Wine-tasting in San Gimignano and discover its wonders
Here at Podere La Marronaia, we're fans of Love in all its forms. Come to visit us for an exclusive and private wine tasting in front of San Gimignano's famous towers surrounded by our vineyards and the warmth of our family.
After the wine-tasting stroll around San Gimignano alleys, visit Piazza Della Cisterna and the romantic "Rocca di Montestaffoli" an old fortress that contains a beautiful garden with olive trees and a beautiful panoramic view.
Walk along the beautiful and breathtaking Cypresses Avenue near Bolgheri and Castagneto Carducci. Reach Bolgheri and visit the little hamlet and its Medieval Castle.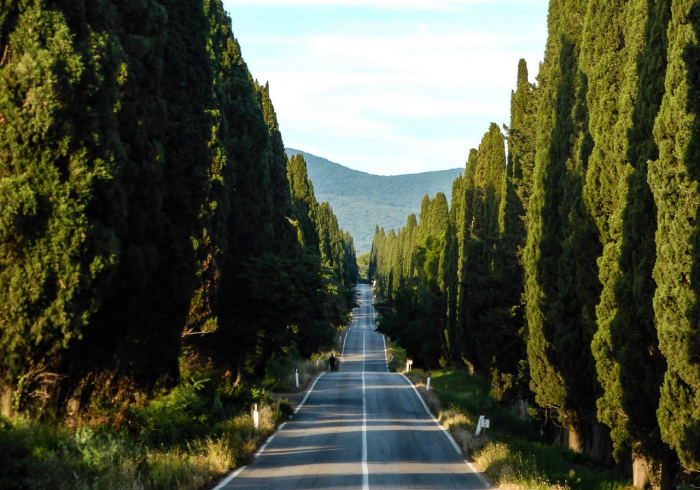 If you are a little bit more adventurous you can try the free and natural hot springs of Saturnia, in the south part of Tuscany. They are a natural wonder but there aren't all the comforts that can offer a spa ( like showers or locker rooms ). If you are near Florence instead you can try Asmana Wellness Center, a beautiful complex with a lot of different hot swimming pools, Turkish baths, and saunas. 
Here you can also enjoy a delicious gourmet light lunch or dinner ( they're open until midnight ) or have a special drink sitting inside the indoor or outdoor swimming pool ( Asmana offers a real bar inside the water ).
Cortona is another Tuscan jewel situated near Arezzo. Stroll around its alleys and visit Santa Margherita Cathedral and visit the Archaeological Park of the city. After the long walk takes a break with a delicious Tuscan lunch on the terrace with the view of the restaurant "Da Tonino" situated at the end of the main alley in a little square that has a beautiful panoramic point.