The History of tomatoes in Italy
The Tomato finds its origins in Mexico and Perù. There this fruit was very appreciated and Inca and Atzec tribes called him "Xitomatl"  ( here were the English word "tomato" find its origin), that means "a plant with a round fruit juicy pulp and a lot of seeds".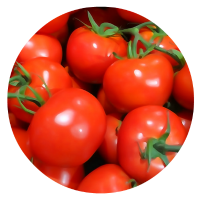 Source: Flickr
The Tomato arrived in Europe in 1540 dC when the Conqueror Hernán Cortés , while coming back from a mission, brought with him some sample of this fruit.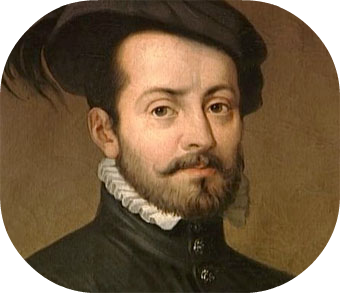 Source: Wikimedia
In Italy, instead, the tomato appeared the first time in 1596 d.C., like decorative plant in North Italy dwellings, then after 20 years the fruit reached the South of Italy. Here the tomato thanks to  favorable weather conditions grew bigger and with a brilliant orange- red color. Farmers encouraged from the bad life conditions started to eat tomatoes in different ways : cooked, uncooked, like sauce or fried in olive oil, as soups, it's for this reason that the citizens of South Italy where the first in Europe that started to eat tomatoes.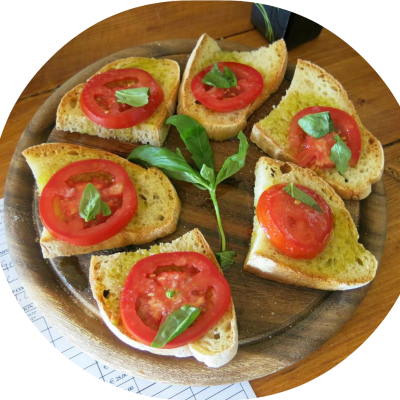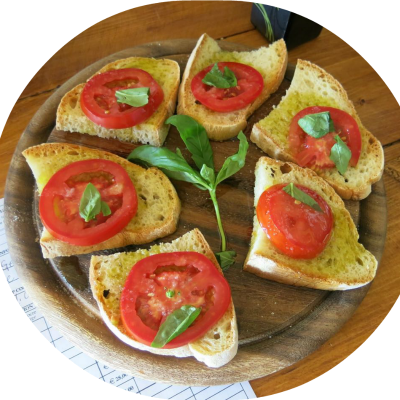 Source: Podere La Marronaia
Instead in the North Italy was necessary the Expedition of the Thousand with Garibaldi to start to eat tomatoes.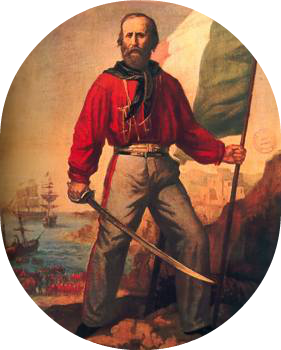 Source: Wikimedia
The San Marzano Tomato
The variety of San Marzano tomato is the one that we use in Italy for the tomatoes sauce. This kind is recognized like italian "DOP" product, that means Denominations of Protect Origin. The San Marzano variety arrived in Naples in 1770 dC, thanks to the Peruvian Viceroy that offered to the King of Naples Ferdinando IV this kind of tomatoes as a gift. The San Marzano was planted in the corresponding area of San Marzano sul Sarno municipality, where thanks to the volcanic soil this variety of tomatoes took root very well.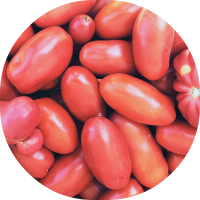 Source: Flickr
THE RECIPE
Ingredients:
1 kg fresh and mature tomatoes ( better if they are the San marzano variety)
1 big onion
2 carrots
1 celery
10 leaves of basil
A pinch of salt
raw extra vergin olive oil
Preparation:
Put in a pot whole tomatoes, lightly incise and boil them  for 15 minutes.
Drip the most part of the liquid in case, and leave just a little bit of it.  Add all vegetable cut  in big pieces ,a pinch of salt and cook at medium fire for 45 minutes/1 hour. Pass all in the mixer , dress with raw extra virgin olive oil.
This sauce is very good with Spaghetti pasta  but also with others  type of pasta (rigorously not too much cooked!!) and , If you want , with some  olive oil on top and  a little bit of parmesan cheese.
You can preserve the sauce for ¾ days in the fridge.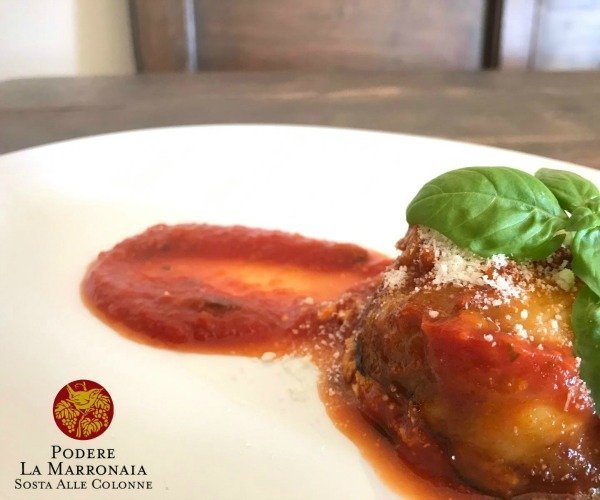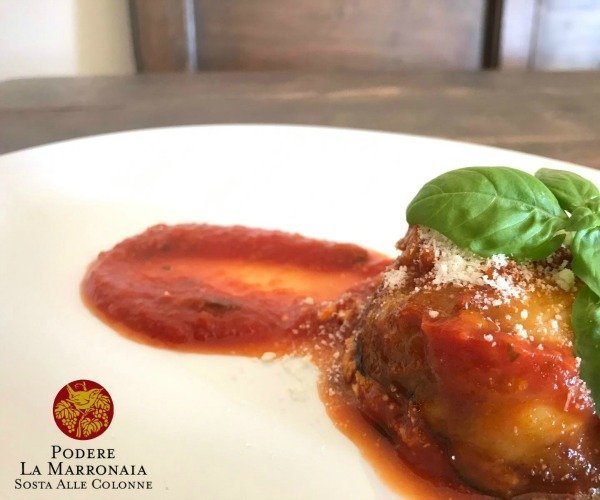 Source: Podere La Marronaia